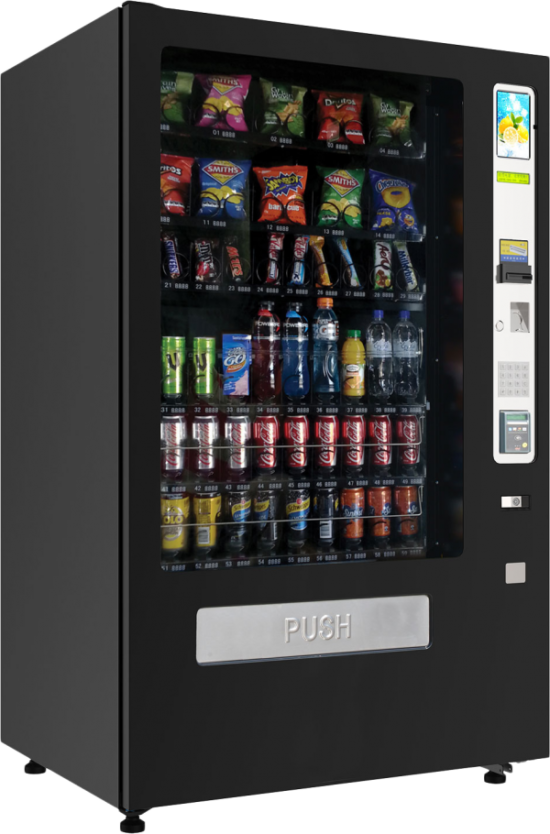 Reliable, Cutting-Edge Vending Machines.
All our state of the art vending machines are fitted with the latest telemetry.  Telemetry units are important for your vending machine because they report vital data from your vending machine, notifying us when your vending machine needs a refill or service.  We also receive reports if your vending machines has been lost power.   The telemetry will also let us know if there are issues with the operation of your vending machine. In certain circumstances, we can fit your machine with a Credit Card / Paywave reader that takes all major credit cards and paywave.  This makes the vending machine much more convenient for your staff to use.
At Vending Simplicity, were invest a great deal of capital on an ongoing basis to ensure that our vending machines are always offering the latest and best technology to our clients.  Functioning, well stocked machines are essential to maintaining customer satisfaction.  We are currently developing software with our vending machine partners that will allow you to access performance information of your vending machines as well as other state of the art developments that are being rolled out ion the vending industry.
Other examples of constant updating of technology is with the note readers that are installed on all our vending machines.  The reserve bank of Australia has been rolling out new notes across all denominations.  The note readers that are installed on our vending machines need to be upgraded to accept these new notes (something many of our competitors neglect to do).  Whilst this is a time consuming and expensive excessive, we nevertheless ensure that you and your team will always experience the most up to date vending machines and vending experience.
The most important part about all this fantastic technology is that it does not cost you a single cent.  All of these ongoing developments to our free machines are undertaken at our expense to provide a premium, smooth, hassle free vending experience.  When considering your vending machines supplier, these are important aspects to consider.  If you are looking for a cutting edge vending machine that will deliver a great vending experience, simply call one of our friendly team or complete the online inquiry form.
Want to organise a free Vending Simplicity machine from our huge range at your workplace?
The latest vending technology.
Vending Simplicity offer 'Tap and Go' credit card and cashless vending options. Additionally, all of our vending machines are energy efficient and have LED lighting installed as standard. To eliminate any hassle on you, we use the latest back to base telemetry technology on our vending machines to ensure your machines are restocked on demand.