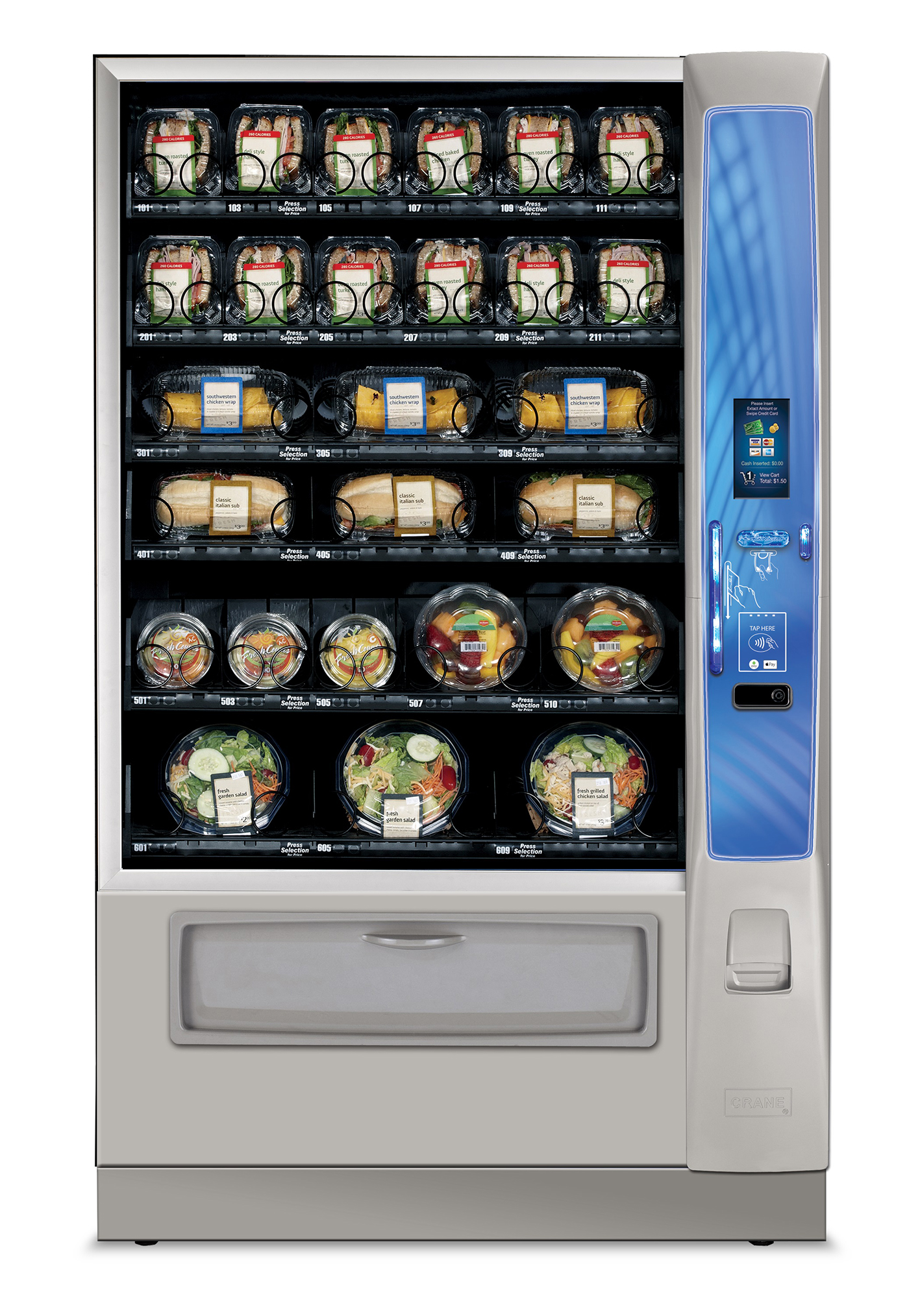 Fresh Food Vending Machine
At Vending Simplicity, we have a range of fresh food vending machine to suit any workplace. Never do your staff or customers need to go hungry again. Servicing Australian businesses for almost 20 years, our fresh food snack vending machines are the best on the market. We have fresh food vending machines in businesses across Queensland.
We supply fresh food vending machine in Brisbane and to wider areas stocked with all your fresh food favourites. You can choose from healthy options as well. When you feel like a snack to get you through the day we stock a wide variety of options. Tell us what stock you want in your fresh food vending machine and we arrange it. Our range will surprise you. And, we are adding exciting new products to it all the time.
Fresh Food Vending Machine Perfect For Any Workplace
Vending Simplicity has a fresh food vending machine to suit any workplace. Staff will love having access to fresh food anytime of the day. And, you will love their increased productivity. No longer will staff need to leave the workplace to get lunch or dinner to keep them going throughout the working day.
Our fresh food vending machines come in different sizes, stocked with the products you choose. The flexibility of the food options makes them perfect for any workplace. We customise the products to suit your staff requirements.
We provide state-of-the art vending machines that use the latest technology. Our fresh food vending machines have note readers, coin mechanisms, and Pay Wave functionality for even greater convenience.
To have a FREE fresh food vending machine installed in your workplace, call us on 1300 880 232 now. We service Brisbane, south east Queensland, the Gold Coast, and northern New South Wales.
We are trusted by hundreds of companies.
Want to organise a free Vending Simplicity machine from our huge range at your workplace?